Whether you're a novice taking the first steps toward fitness or an exercise fanatic hoping to optimize your results, a well-rounded fitness training program is essential. HANNERTKD offers multiple programs to fit your needs. Come join us in the AM to fulfill your aerobic, strength and core exercise needs.
We offer classes from ages starting as young as 5 years of age. Measuring the results of our young students and establishing specific goals is the main context of the curriculum at HANNERTKD.
In our Adults classes, the students will learn real life practical applications, as well as a system to help manage the stress that comes along with life's the daily challenges. These classes are designed to be more than just kicks and strikes.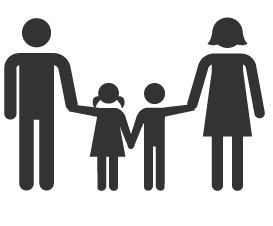 Quality Taekwondo In Chattanooga, Tn
For Over 40 Years
Master Terry Hanner Sr.
7th Degree Black Belt
HANNERTKD is an award winning martial arts training facility located in Near Downtown Chattanooga, TN. We have been helping adults and children improve the quality of their lives for many years. Taking classes at our training facility is a great opportunity to receive some of the best training in the Region.
HANNERTKD offers comprehensive training for Children, Teenagers, Adults and the elderly. We have structured age appropriate programs and classes that are specifically aimed at the physical development and mental capabilities for the entire family.
HANNERTKD has been a family business for many years. With this in mind we understand how important family is. You will experience this in everything we do. Our Instructors take special pride in the development in all our students from their first 1st days till the moment when they earn their black belt .